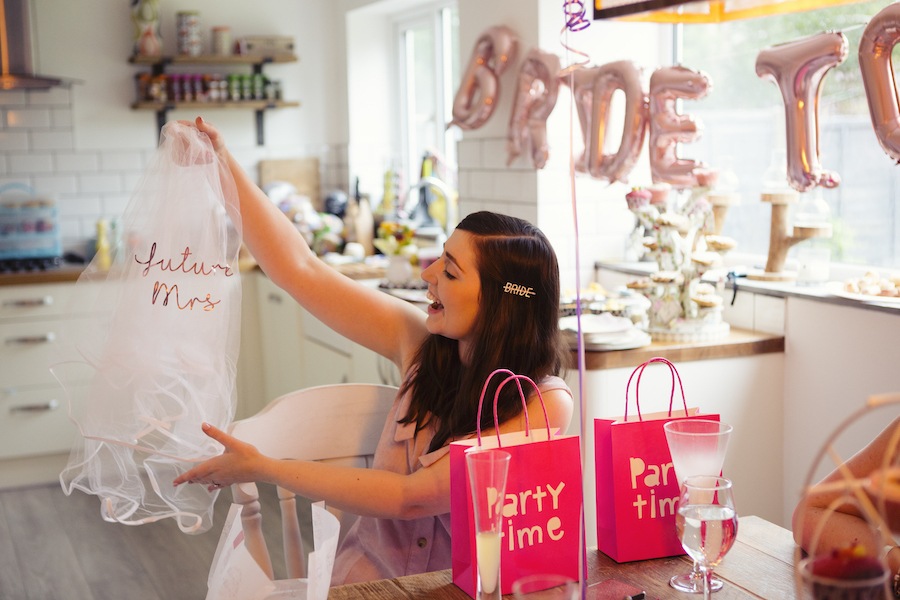 Bachelorette parties are the ultimate GNI or GNO (Girl's Night) extravaganza. This is where the bride's closest family members and best friends come together to celebrate her impending wedding.
But while bachelorette parties are exciting and fun ceremonies for the bride's dearest and closest friends and family to eagerly wait for, organizing one is challenging. You will need great ideas from the pros, such as the following:
After buying a wedding gift, the engagement, and the bridal shower, the only thing you are left with is to get a bachelorette gift.
According to Kitschy Tees, there are several gifts you may choose from. These may include sustainable pajamas, wine, comfy robe, straw beach bag, and newlywed cookbook.
This is suitable for foodie brides and their friends. They may enjoy one or two glasses of wine as they learn how to whip some magic in a beautiful kitchen alongside a qualified and professional chef. A baking class might as well be a great and fun idea for brides with a sweet tooth.
You can regard this as one of the polarizing activities you may have. People either hate or love it. If you have a few friends who would love to unleash their inner Adeles or Mariahs, then Karaoke might be a great hit for the bachelorette party.
Although there are many at-home kits for karaoke, you don't have to invest in anything too fancy or high-tech. You may just grab a microphone and look for a karaoke version of your favorite songs on YouTube.
Although listening to all your friends give their interesting renditions of the biggest hits of the 21st century might not be compared to going to live concerts in Nashville.
Drink, Eat, and Shoot Videos/Take Pictures
Perhaps you have plans of having tipsy fun at your getaway or party. But this shouldn't be the only plan.
If you live in Santa Barbara, there are Eat This, Shoot That tours suitable for bachelorette parties.
But if you don't live there, you can always organize something similar. You may take a tour, eat, drink, and take professional pictures. All your bridesmaid dresses dusty sage in colour and plan a shoot with props and cute poses
Your bachelorette party can be simple and fun. For stress-free options, which doesn't involve a lot of planning.
You need to take out your sleeping bag and Pajamas and grab some pizza, chick flicks, and popcorn to have a great slumber party.
Remember to include card games or board games in order to play as a break from watching movies and allow everyone an opportunity to catch up.
This is certainly going to be a winner with most squads. On your day of the bachelorette party, call your friends and go to the spa where you can spend the entire day lounging at the poolside, having a massage, laying back with cucumbers on your eyes, and sitting in the sauna.
To Wrap-Up!
Among the exciting parts of being married for brides to be is to have a bachelorette party. However, ensuring that you and your friends have a blast is not simple. This is why it is important to consider some ideas for inspiration.