After spending more than a year largely at home, you may have fallen into a slump when it comes to your beauty and style routine. Now that restaurants and bars are opening up and your social calendar is filling up again, it's time to refresh your look and embrace a new you. From skin and body care routines that will make your skin glow, to a new wardrobe that is popping with pastels and funky hues, here are a few ideas to help you rejuvenate your look and step back into the world with extra dazzle.
Get glowing skin with a regular skincare regimen.
As a result of successive lockdowns and the takeover of digital meetings and social events, much of your typical beauty routine may have fallen to the wayside. There is no better time than the present to embrace a new routine, starting with taking care of your skin. Do you have an oily complexion and blemishes that you are trying to heal, or do you have chronically dry skin that could benefit from moisture? Perhaps you want to reduce inflammation and redness in your face, or are hoping to find an anti-aging serum that will reduce the prominence of wrinkles.
Whatever your complexion requires, explore a variety of products. Exfoliants, such as body scrubs, are a great way to remove dead skin and can be applied over the entire body. Look for body lotions and body oils as well as lightweight moisturizers and oils specifically for the face. A regular skincare routine, from face to feet, will clear your pores and hydrate your skin, leaving you will a glowing complexion.
Make your own beauty products.
Beauty products are not created equal and don't work for every skin type. So why not make your own products using natural ingredients that fit your individual needs? For face and body oils, combine carrier oils, like jojoba oil, rosehip oil, and olive oil, with essential oils, such as lemongrass, lavender, or sandalwood oil. The blend will vary depending on your scent preference and intended outcome. Each ingredient offers its own unique benefits. Rosehip oil, for example, contains fatty acids, Vitamin A, and Vitamin C, which have antioxidants. This versatile oil is associated with reducing sun damage, treating mild acne, reducing wrinkles, fading scars, and brightening the skin tone. What better ingredient to include in your beauty products?
If you're wondering where to buy rosehip oil and other ingredients for your homemade skin products, look online and at health stores. Always check to make sure the product you are buying is organic and pure. Apply the body or facial oil blend as a moisturizer after taking a shower, mix the oils in with your face wash, or blend them with sugar to make a scrub. You can even make face masks by using ingredients found in your kitchen like yogurt, honey, turmeric, avocado, and oats. Get creative, experiment with different concoctions, and use them on a regular basis for the best results.
Revamp your style.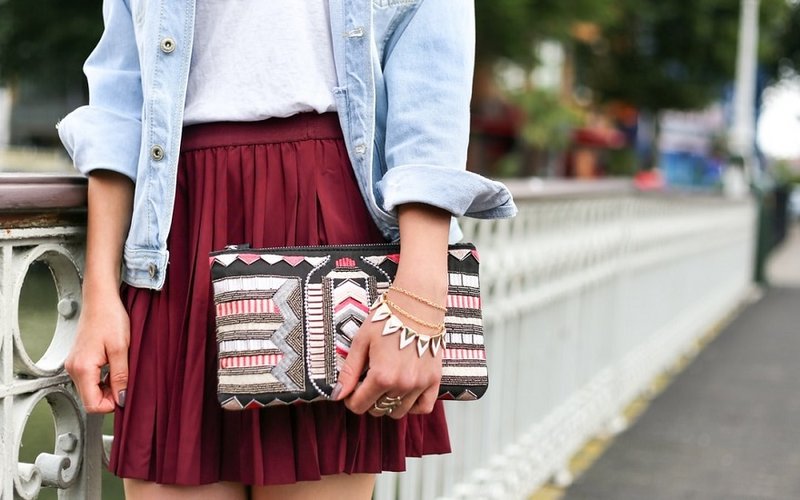 After a year of living in sweatpants and leggings, it's time to refresh your wardrobe. Brighten your neutral apparel with splashes of color. Have fun browsing new arrivals at online shops and exploring boutiques for the latest trends. Splurge on vintage jeans, chunky cardigans, and colorful statement pieces and accessories. To freshen up your style for cozy days at home, invest in stylish loungewear and browse through Chico's barefoot dreams collection of velvety soft blankets, slippers, and sleepwear.
Experiment with a new hairstyle.
Are you looking for an easy and fun way to change your look? Experiment with a new hairstyle. The change can be as subtle or drastic as you please and is impermanent, so have fun playing with your locks. You may want to experiment with a new hair color that brightens your face and makes your eyes pop. Try a medium bob that adds texture and layers. Or for something different altogether, go for curtain bangs that create a timeless, face-framing look. Visit focuslashes to know more