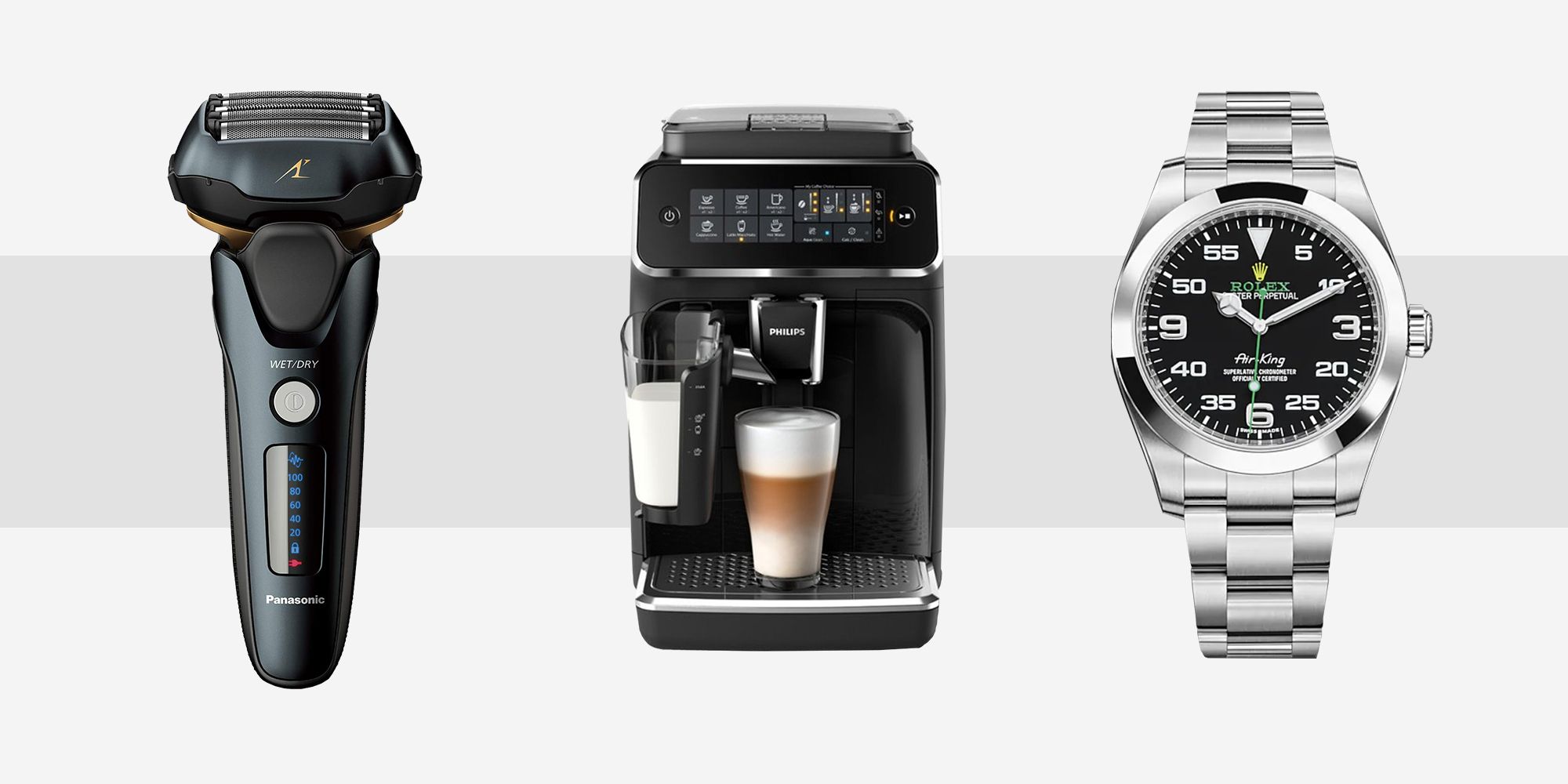 A valentine's day is a celebration of love, affection, and romance. Whether you plan to enjoy a romantic dinner, or two days cosy nights, they will remain incomplete without the gift. 
The gift is a language of showing love to your loved once, but not sure what to gift your man? If yes, then you have reached the right place. In this blog, we have rounded up the best valentine mens gifts idea that perfectly fits your guy vibes.
Browse the list of the 6 Men's gift ideas that are cool, useful and can bring out your romantic side. 
Bvlgari- Man in Black Fragrance Gift Set With Pouch 
The man in black fragrance gift set falls in your budget, and it's quality based pouch is a real star of the show. All men love black things, no matter whether it's an expensive phone or delicate perfume. It's an aromatic scent that can enhance your guy style icon and confidence. And whenever he sprays the scent on the body, he will think of you. 
We advise you to give a long-lasting scent that will keep him all day fresh. It's an entirely usable gift and because it gives a refreshing and soothing feel to him. If you are with the person who loves to collect various scents, then it's a perfect gift for him.
2. Blacksmith- Men Black & Silver Toned Accessory Gift Set 
Why choose between the belt and wallet, when you get both in the set and other accessories. Men & Silver-toned accessory gift is the star of our list because it contains everything that can help make a gentleman, like, ankle-length socks, round-shaped cufflinks, tie pin, self-design lapel pin, leather belt, and wallet. All these accessories come in a solid Blacksmith gift box. 
3. Louis Philippe- A men Accessory Gift Set 
We know your man is employed and doing a great job. You can't participate in his office work but help in his events by gifting Tie and Pocket square. This accessory gift consists of a tie, pocket square, and a brooch lapel pin. 
4. Mercedes Benz- Men set of 4 Miniature EDP Fragrance Set 
If your guy loves small things, then this iconic perfumes set is the perfect gift for him. They are solid, have an intense fragrance, and easy to carry while travelling. Just buy for your man on this Valentine's Day, and he will love it. This miniature EDP fragrance set is a sentimental gift too. 
5. Jaguar- Men set of EDT & Shower Gel 
Is he a morning person? Then he won't start his day without this refreshing shower. 
This activated body shower and soothing perfume are the set of goodness. It smoothes and refreshes the skin. 
6. Tossido- Men Blue Printed Tie 
Is your man fashion-forward? If yes, then Men blue printed tie is the perfect minimalist pick. Make his Monday morning fun and elegant with this tie. If you want to show his style to the world, then give him a tie. 
Final Say:
We hope this comprehensive guide on the men's gift helps you much. If he likes wearing a tie, bathing with shower gel, dressing like a gentleman, then all the gifts mentioned above are perfect and a great choice. Check Spongelle body wash.